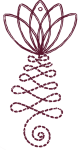 I'm so excited to get to know you, and I hope that you find some clarity on how to get what you desire. I am currently living in Colorado with my husband, Bo, and our dog, Lexi. I grew up in Beirut, Lebanon, where the topic of sex was (and probably still is to a certain extent) confusing, shameful, intriguing, exciting, and scary, all at once. I did not realize it at the time, but I believe that growing up in that kind of culture led to me wanting to do something that would help create positive change in society. Going into the field of Psychosexual and Relationship Therapy was my way of creating a revolution where sex was not shamed anymore.
Though I am trained in therapy, I chose to also offer coaching because the more I practiced and cultivated my approach, the more I realized and appreciated how important it is to provide clients with a space and the right types of questions and dialogue so that they can find it within themselves to create the life that they want. You are naturally resourceful and have a lot of inner wisdom, and I am here to walk alongside you as you embark on your journey of understanding what you want, what is standing in your way, and how you can get there. I also believe that each individual is unique and that each process is going to look different. That is why I see our work as collaborative, not as a source of authority where I hold all of the answers and solutions.
I completed my Ph.D. in Psychology at University College London, UK, and have a Diploma in Psychosexual and Relationship Therapy accredited by the College of Sexual and Relationship Therapists (COSRT), UK. My training was based on an integrated approach that combines the fundamentals of Humanistic therapy, Cognitive Behavioral techniques, the Gestalt approach, Psychodynamic model, and IMAGO theory. I also obtained my Bachelor of Arts degree in Psychology from the American University of Beirut, Lebanon. In addition, I have completed a Neuro-Linguistic Programming (NLP) Practitioner and Coach training, a Sports Psychology Coaching certification, and a Nature-Based Therapy course. I am also in the process of completing an Animal-Assisted Psychotherapy Certification and a Clinical Supervision training.
Following my degrees, I worked as a Psychosexual and Relationship Therapist in my Private Practice in Beirut from 2010 until 2013. I was also actively involved in teaching Psychology courses at the American University of Beirut and the Lebanese American University, and really enjoyed interacting with students. I wanted to expand my horizons, so I moved to Dubai and practiced there as a Licensed Psychologist specialized in sex and relationship therapy for five years. I met my now-husband in Dubai, and together we have lived in New York City, California, and now Colorado. Over the years of practice, I have worked with hundreds of individuals and couples from all backgrounds who were experiencing relationship and/or sexual difficulties. I am also able to offer sessions in Arabic. In my free time I like to explore the great outdoors, go hiking or climbing with Bo and Lexi, or enjoy some good food.
Some of the relationship challenges I have worked with over the past decade are frequent conflict, communication issues, lack of intimacy/connection, and infidelity. I also have extensive experience working with common sexual difficulties and concerns such as, but not limited to, unconsummated marriages, vaginismus, erectile dysfunction, loss of desire, premature ejaculation, and orgasmic difficulties.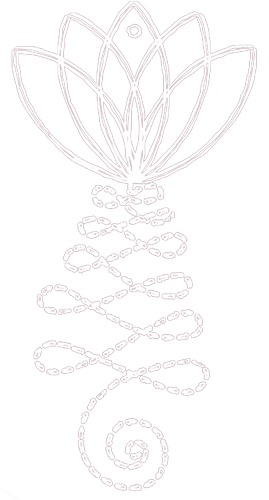 Book a 20 minute call to connect with me and discuss your needs to see if this is the right fit for you.
Fill out the form or contact me directly…
I offer virtual sessions no matter where you are in the world. Thank you for choosing me to be part of your journey!
Schedule a Connection Call With Me!